Congregation Habonim
Toronto, ON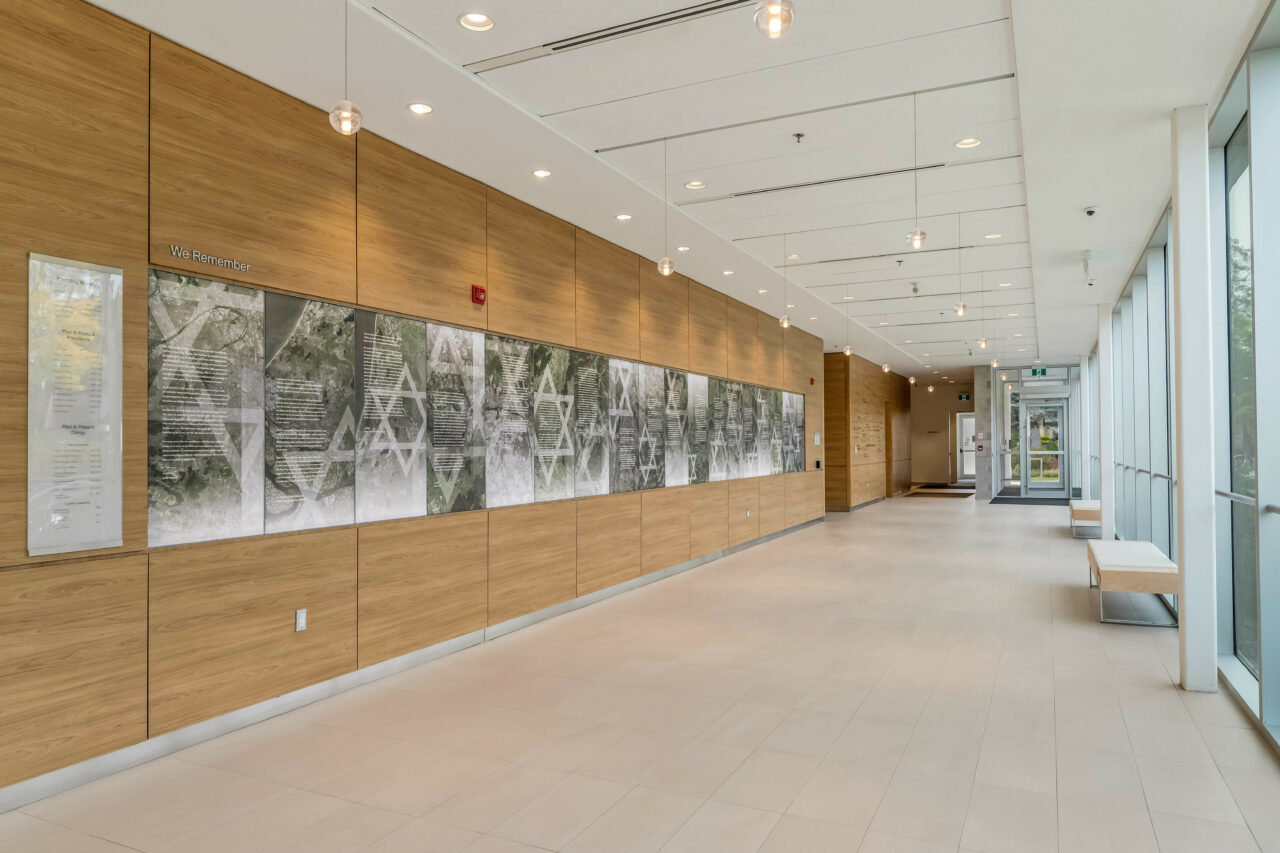 The Project
Situated in an urban residential neighborhood, the Congregation Habonim of Toronto assigned a building committee and team leader which collaborated with Traugott to construct a new place of worship for the congregation. Completed in the fall of 2019, the congregation elected to incorporate design elements to their founders and commemorating members surviving the holocaust. The facility includes a commercial kitchen, meeting and recreational gathering facilities, a daycare with an outdoor play deck, and a below grade space.
The Conversation Pieces
Traugott was a design-assist partner, where it included our team projecting a conceptual budget, through to anchor budget, on to a construction estimate.
A rooftop play area for a child daycare tenant was an uncommon attribute to the building.
A unique building façade with a complicated screen system was designed for the front elevation.
Project Specs
Build Size:
9,000 sq. ft.
Description:
Meeting and recreational gathering facilities

Daycare with outdoor play deck
Commercial kitchen
Two levels of basement space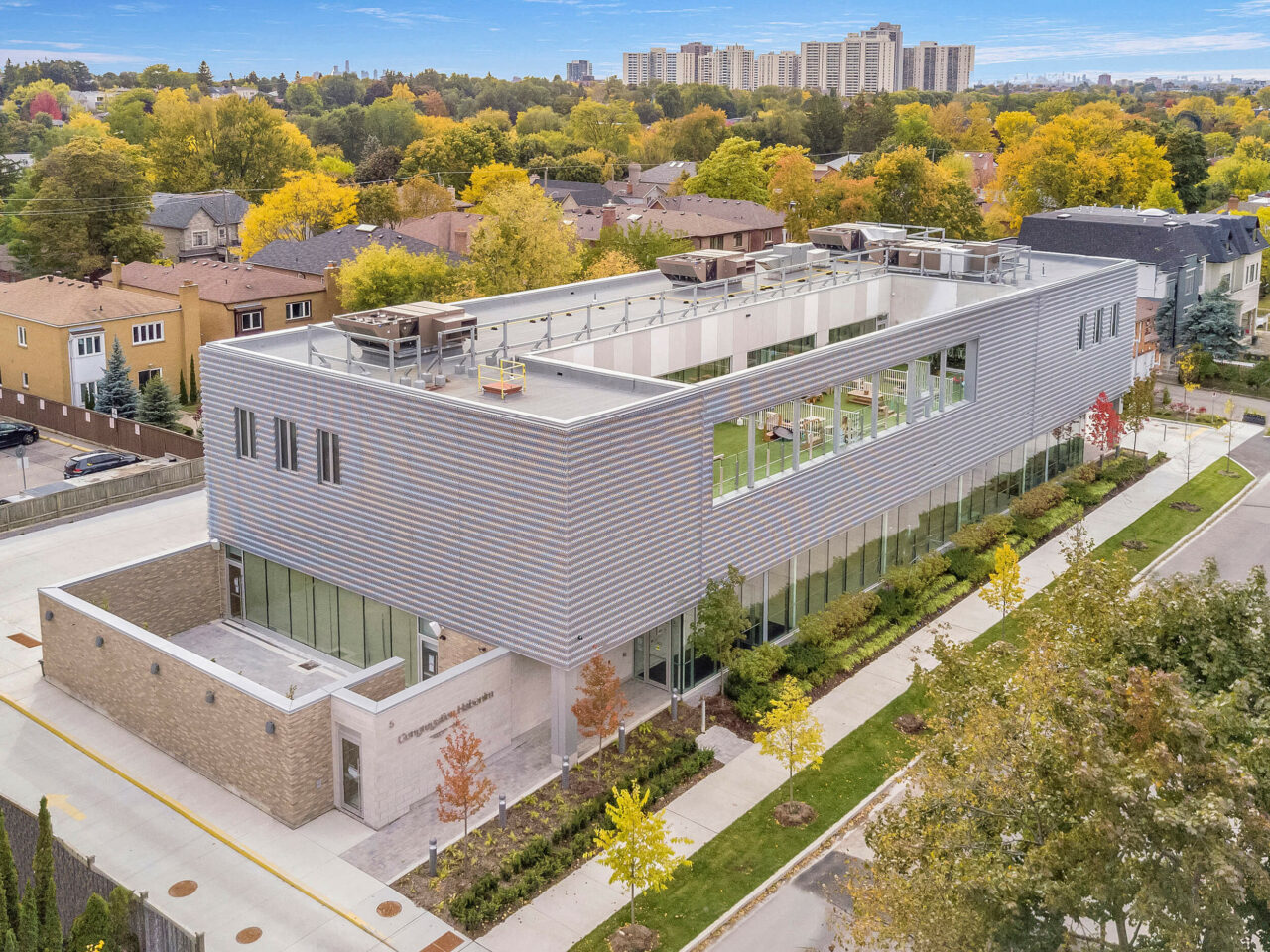 The Challenges
Due to soil conditions and water table considerations, careful design and planning of foundations, shoring and waterproofing were required.
As a separate feature to the building envelope, a specialized screen wall assembly was designed to commemorate and remember holocaust survivors. Upon completion, Traugott was tasked with developing and implementing the methodology behind the installation of the feature unique to this building through the suspension of the screen over the facade of the building.
The Solutions
A structural raft slab was designed with Blind-side Waterproofing under the slab and against the shoring system to address water factors.
Traugott brought unique solutions to the project through the presentation of various materials to enhance all of the newly designed functional areas within the establishment. Seen as a unique design feature, the street facing façade of the building was cloaked in specially constructed metal corrugated panels resulting in a custom design and fabrication.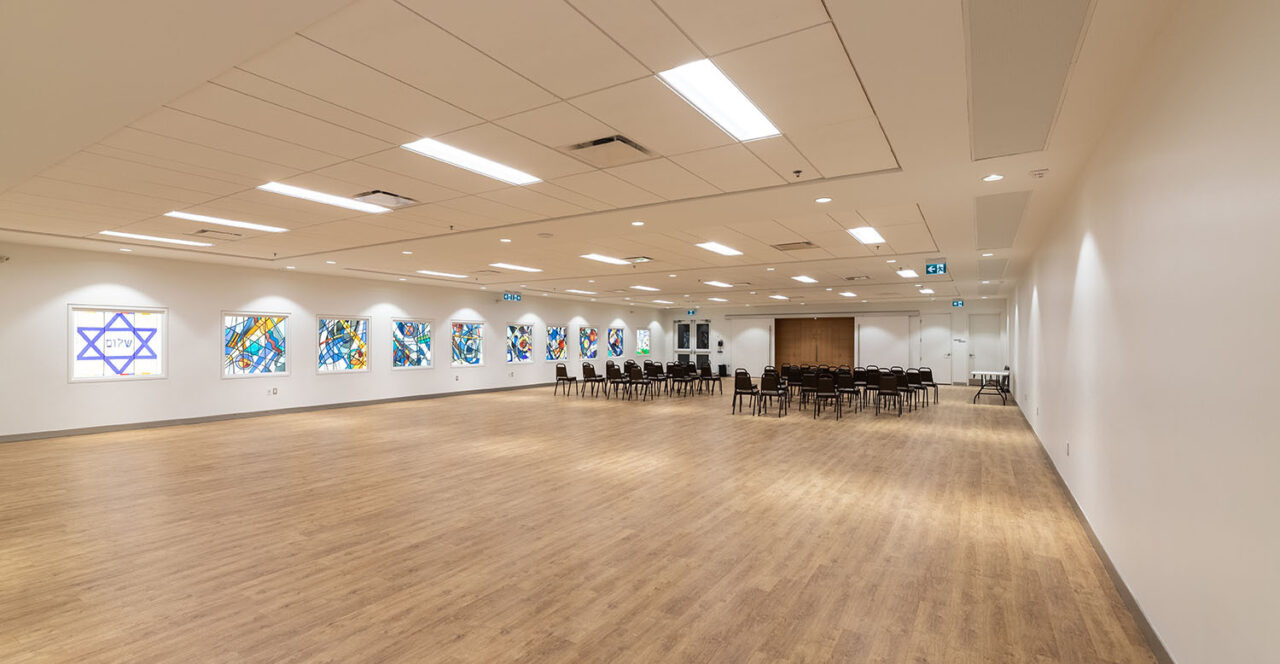 Work with us on your next project
Contact