Porsche Head Office
Toronto, ON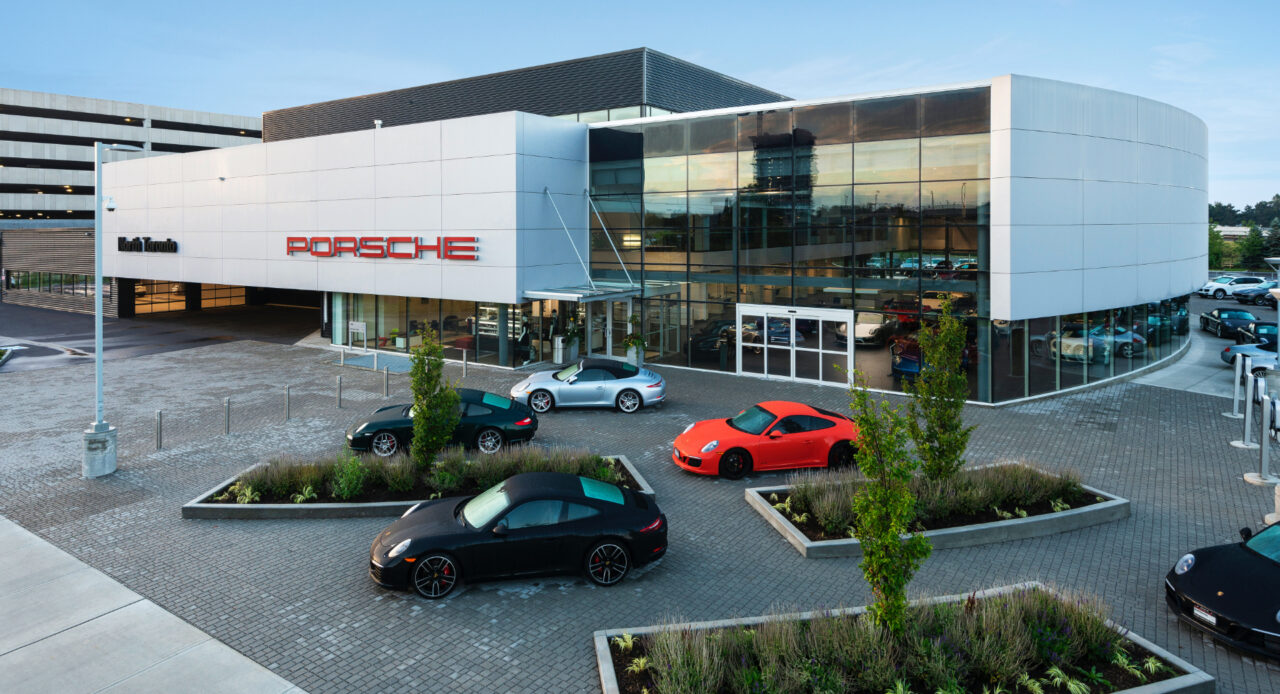 The Project
As the first corporately owned building in Canada for Porsche Canada, the project consists of a 60,000 sq. ft. corporate head office, combined with a training centre, a dealership, and an adjacent 7 storey 750,000 sq. ft. precast parking garage with retail offering on the ground floor. With the project situated in an established urban area, special consideration with the review of municipal roadways were important points of discussion with the stakeholder groups during the design and planning phases. Our team worked with the landlord, Agellan REIT, and an International Porsche design team on the design-build project, aligning Traugott's quality work with Porsche's expectations – and then exceeding them.
The Conversation Pieces
This project was achieved in two phases: design + construction, where during the RFP stage Traugott presented a proposal outlining possible challenges and solutions. With the project budget being a focal point of discussion, Traugott presented alternative solutions to achieve project targets, resulting in being awarded the design contract with a directive to demonstrate that the cost assumptions were achievable.
Project Specs
Project Title:
Porsche Canadian Head Office
Build Size:
60,000 sq. ft.
Description:
60,000 sq. ft. corporate head office
7-storey, 750,000 sq. ft. precast parking garage
All municipal infrastructure including municipal roadways, storm lines, sanitary, electrical, communications
The Challenges
A major cost benefit to the project was the use of an alternate Structural Steel design that had yet to be accepted by the City of Toronto building department. Another point of concern was incorporating a ground floor retail experience within a 7 storey precast concrete parking garage.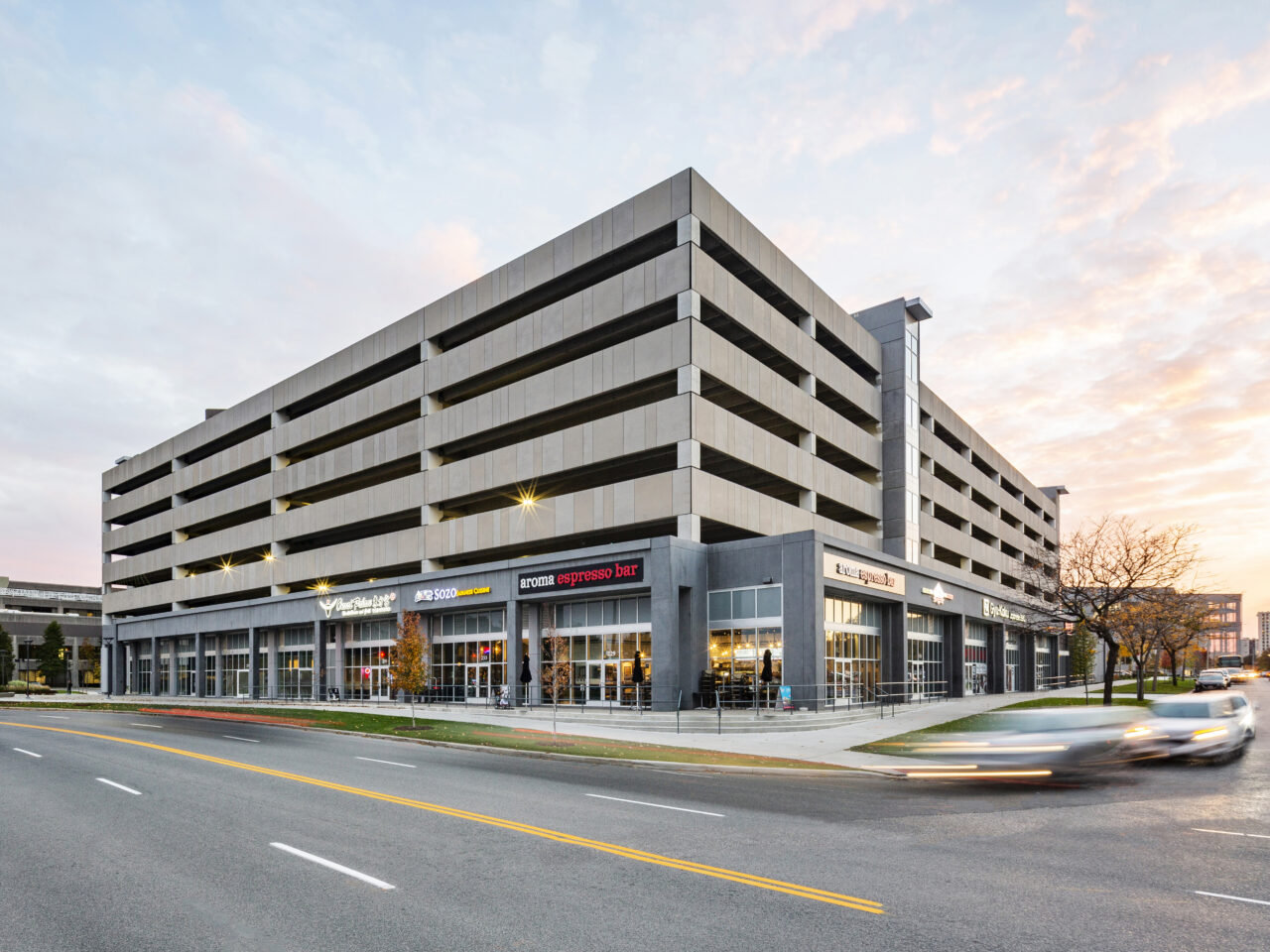 The Solutions
Traugott introduced a structural steel design using alternative steel members. By retaining engineers to perform testing on those members, a ULC code was obtained and has been accepted into the Ontario Building Code. This aided in having those same steel designs to be accepted through-out Canada in other local building codes.
For the parking garage, Traugott incorporated cast-in place concrete structures on the ground floor to facilitate unique elements such as transfer beams and an internal ramp that minimized encroaching on leasable floor areas as it transitioned into a fully precast structure. The retail element required unique fire-rating and insulation assemblies, fume extraction systems, water-proofing, and snow melting/managing systems that all had to be carefully considered, designed, and implemented into the facility with tight budget constraints.
Work with us on your next project
Contact