Runnymede Long-Term Care
Toronto, ON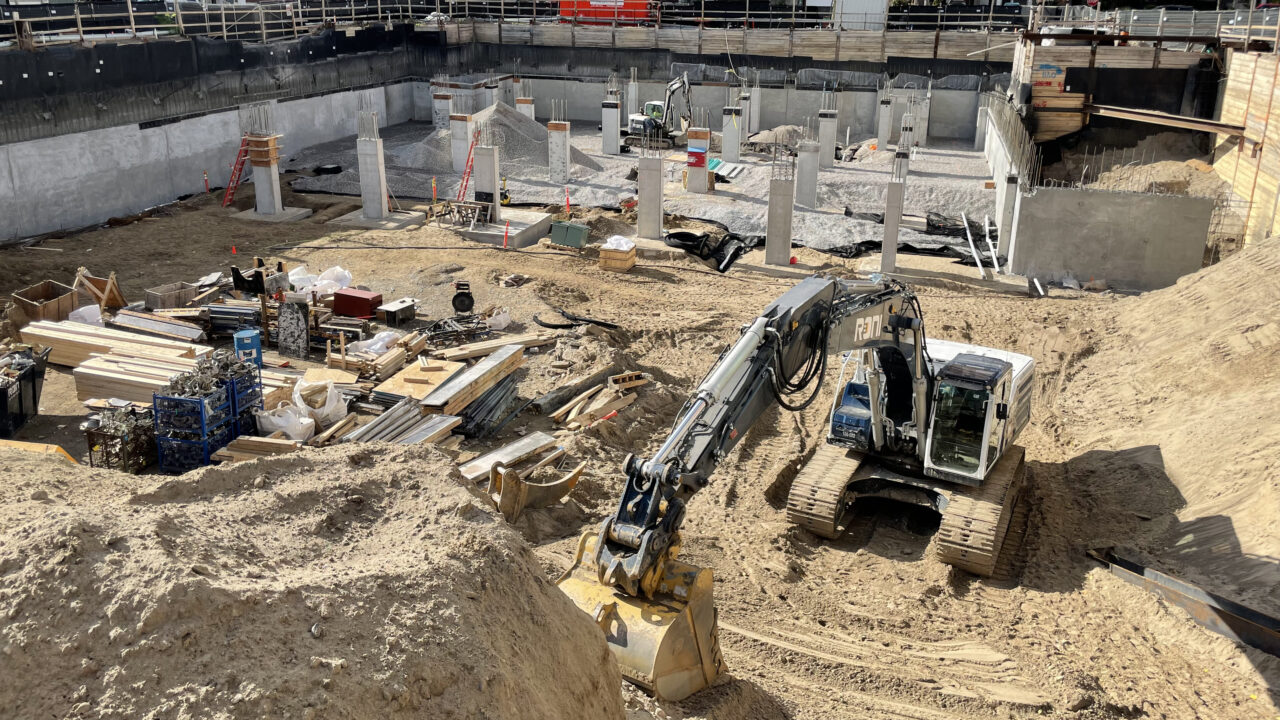 The Project
This Long-Term Care residence includes both a two storey below grade and five storey above grade concrete structure. Currently under construction, it is situated in the midst of three major intersections and, upon completion, will have underground tunnel access to a nearby hospital.
The project is in a dense residential area with specific considerations in order to appropriately serve the surrounding Maltese community.

The Conversation Pieces
Along the inside perimeter of the site is a temporary shoring system that was put in place to support the existing Hospital and surrounding roadway. Prioritizing the relationship with the surrounding community has always been of the utmost importance; therefore, all Ministry of Health guidelines are strictly adhered to. Being a publicly funded project, all processes and expectations are managed and governed effectively and appropriately.
Project Specs
Project Title:
Runnymede Long Term Care
Description:
Project site is in a densely populated residential neighbourhood
A two storey below grade and five storey above grade concrete structure
Temporary shoring system put in place to support the existing hospital and surrounding roadway
Presented alternate method of discharging the groundwater
The Challenges
Throughout the project, one of the main challenges has been dewatering; the process has been modified to accommodate existing vs reported conditions as well as the fact that foundations are at varying depths. Another challenge has been the intense scrutiny placed on the use of the Hospital's funds when it comes to treating the soil. In addition, reporting and coordinating a large amount of information has been a focus to ensure transparency and accountability.
Specifically, during the tendering period, and shortly thereafter, there was significant concern amongst certain trades being affected by drastic escalation costs and delivery of supplies due to large variances and uncertainty in trade pricing.

The Solutions
Traugott suggested an alternate method of discharging the groundwater - resulting in considerable savings. During the project, the discharge permit for the dewatering system increased. It is important to note that the system originally installed already had the additional capacity to manage the increased flow.
Additionally, Traugott successfully negotiated, with both the trades and the owner, a means to be transparent in material costs and a method to minimize the impacts and risk to the client and trades.
Work with us on your next project
Contact