Yorkville Village
Toronto, ON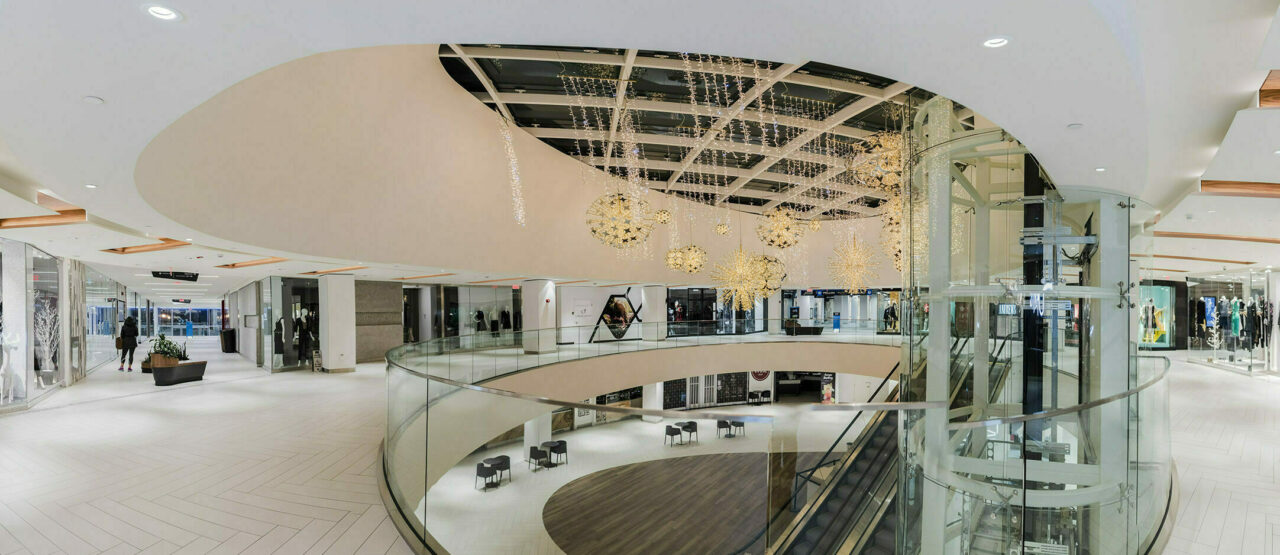 The Project
Located in the heart of Toronto's downtown luxury shopping district, Yorkville Village, formerly known as Hazelton Lanes, consists of a 210,000 sq. ft. retail shopping experience redevelopment – the goal of which was to deliver the ultimate shopping experience infused between food, fitness, and fashion.
The building was a complex demolition project that required a high degree of logistics planning while maintaining business operations for a Whole Foods grocery store and several smaller tenants. Delivering a first class shopping experience with the highest quality finishes was of the utmost importance.

The Conversation Pieces
Consisting of a multi-storey shopping centre, mid-rise condominiums and commercial offices spaces with 4 levels of below-grade parking, Traugott presented solutions to address the phased approach. The planning, installation, and upgrade of shared electrical and mechanical services with the condominiums while retailers remained open was key. Pedestrian traffic through the operating construction site as well as minimal disruption to commercial businesses and residential tenants needed to be considered in all phases.
Project Specs
Project Title:
Yorkville Village
Build Size:
210,000 sq. ft.
Description:
Retail shopping centre redevelopment
Complex demolition project
Multidimensional project
Phased planning and installation
The Challenges
The site had zero lot line clearances and no air rights for hoisting or air delivery for rooftop equipment or structures. An abatement program was performed through-out the building and was required to be performed while a grocery store remained in operation located in the middle of the building.
The Solutions
With the challenges, innovative solutions were required to hoist rooftop equipment through openings cut through floors sections. Pieces were also manually hoisted from a lower level loading dock to the roof. Positive and negative air pressure zones were used to ensure containment of hazardous materials so that public areas remained clean. As well "Just in Time" deliveries were scheduled and coordinated with a shared loading dock the grocery tenant managed.
Work with us on your next project
Contact