Long-Term Care Southbridge
Multiple Locations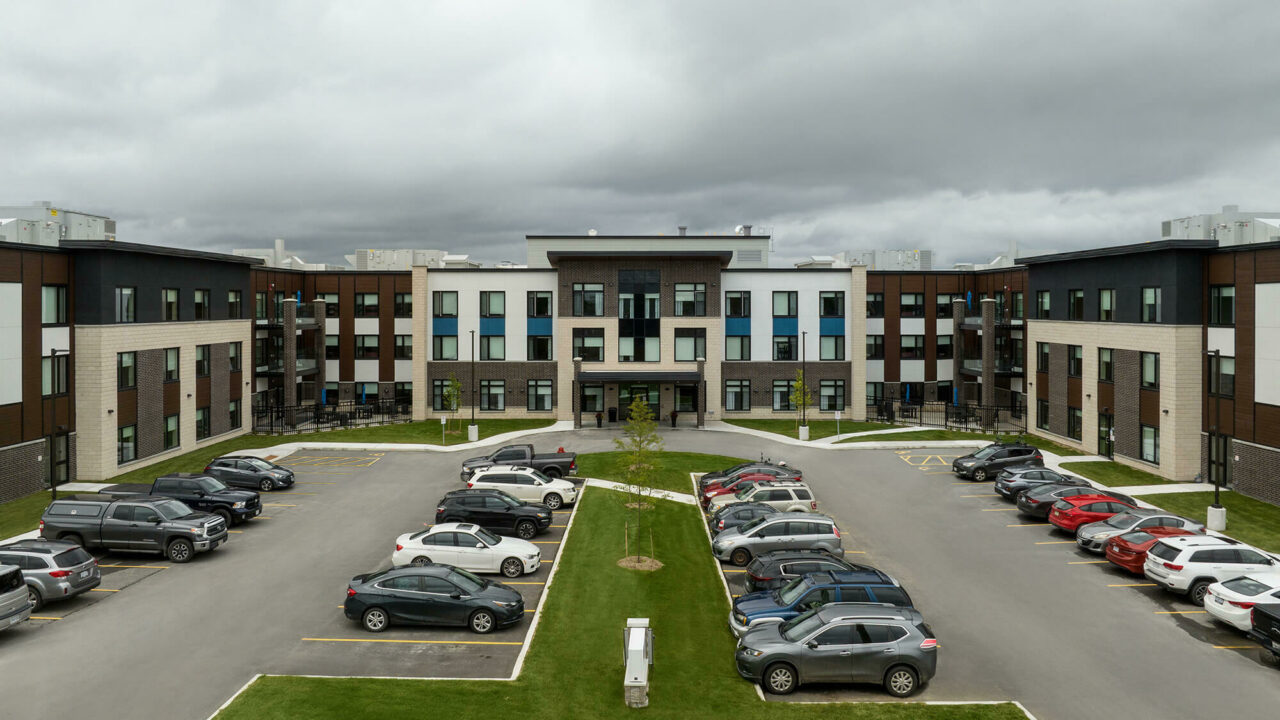 The Project
Traugott joined the team as a long-term team member, where we presented design and material efficiencies for each project. The learning from these projects have lead to the redesign and development of standards to follow for all other similar facilities across Ontario, resulting in not only efficiencies in schedules, but the overall cost for each project.
Port Hope is the first awarded project to be built with these standards and design efficiencies, with Kemptville and Cornwall to follow.

The Conversation Pieces
With each project came standards and guidelines set out in the Ministry of Health Long Term Care Facility Design Manual. Conversations focused on highlighting operational efficiency, along with the design of each building while minimizing the envelop to gross floor area ratio, maximizing space efficiencies.
Project Specs
Project Title:
Southbridge
Location:
Multiple Locations
Build Size:
377,600 sq. ft.
Description:
3 locations in Cornwall, Kemptville and Port Hope
115,109 – 143,150 sq. ft.
128 – 192 beds
3 – 7 storeys
The Challenges
It was recognized early on in the project that the variance of needs for each care home was very different. In order to redevelop the existing facilities, each building design needed to be functionally efficient in terms of layout, operationally, and maximizing the bed count, all while being mindful of the project budget that demonstrated limited constraints.
The geography of each project, located in tertiary urban centres, presented some constraints while considering the availability of local qualified trades. With these limitations, Traugott examined other options to find the necessary qualified labour, while being conscious of the extra financial impact it could have on the project budget.

The Solutions
Traugott tendered to trades through local construction associations and public tendering services from surrounding areas in order to meet the short demand of labour on each specific project site.
For the wall systems, the envelope was designed using an insulated concrete form with hollow core concrete floor slabs supported on Delta Beams. As a result, the interior layout on each floor was maximized with the number of beds per unit in each wing in proportion to the number of nursing stations. This addressed the requirements mandated by the province.
Work with us on your next project
Contact